Portuguese startups Bedev and Fykia Biotech clinched the top three awards in the "929 Challenge" competition in Macau on Saturday, while the Guangdong University of Science and Technology secured the main distinction in the university category.
The "929 Challenge" is named after the nine Guangdong cities in the Greater Bay Area, the two Chinese special administrative regions (Macau and Hong Kong), and the nine Portuguese-speaking countries.
The top-placed Glooma, a healthcare startup, presented a sensory glove that detects early signs of breast cancer. Sense Glove is a medical, home-based, and portable screening device that complements conventional breast self-exams and is connected to a mobile application. Second-placed Bedev showcased the development of medical devices using 3D printing, and Fykia Biotech revealed their research on microalgae with applications in health, skincare, and agriculture. They stood out among the eight projects from finalist companies assessed by the jury and potential investors on Saturday.
In total, this year's edition, the third, saw more than 1,500 participants in over 280 teams from nine Lusophone countries and China. The total prize amount was 180,000 patacas and 40,000 patacas in services and tools from Alibaba. Divided into two categories, 16 finalist teams, including eight startups and eight from Chinese and Lusophone universities, competed in the final of the third edition of this Sino-Lusophone competition.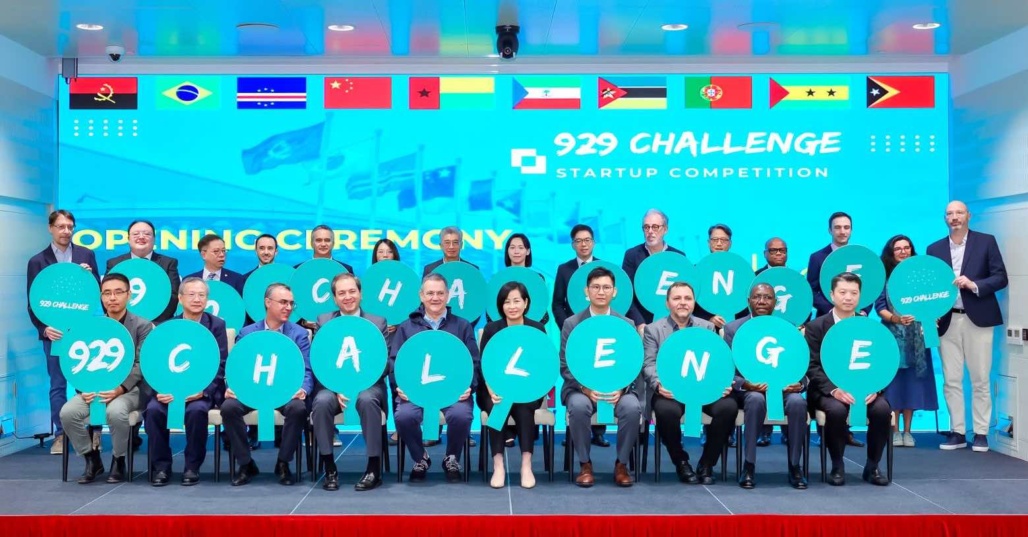 "This level of participation shows the interest coming from both Portuguese Speaking Countries and Chinese startups and university teams in this project," said Marco Rizzolio, one of the co-founders of the "929 Challenge," alongside José Alves, dean of the Faculty of Business at City University of Macau (CityU). José Alves pointed out that the top three accolades for startups were projects linked to science and life sciences. "This confirms the potential for research and development in Portugal with closely linked applications with companies and indicates some limitations these startups face in Portugal to be taken to the next level," he told MNA that "Most likely, the 929 Challenge opens doors for future investment they need and may be difficult to attract in Portugal."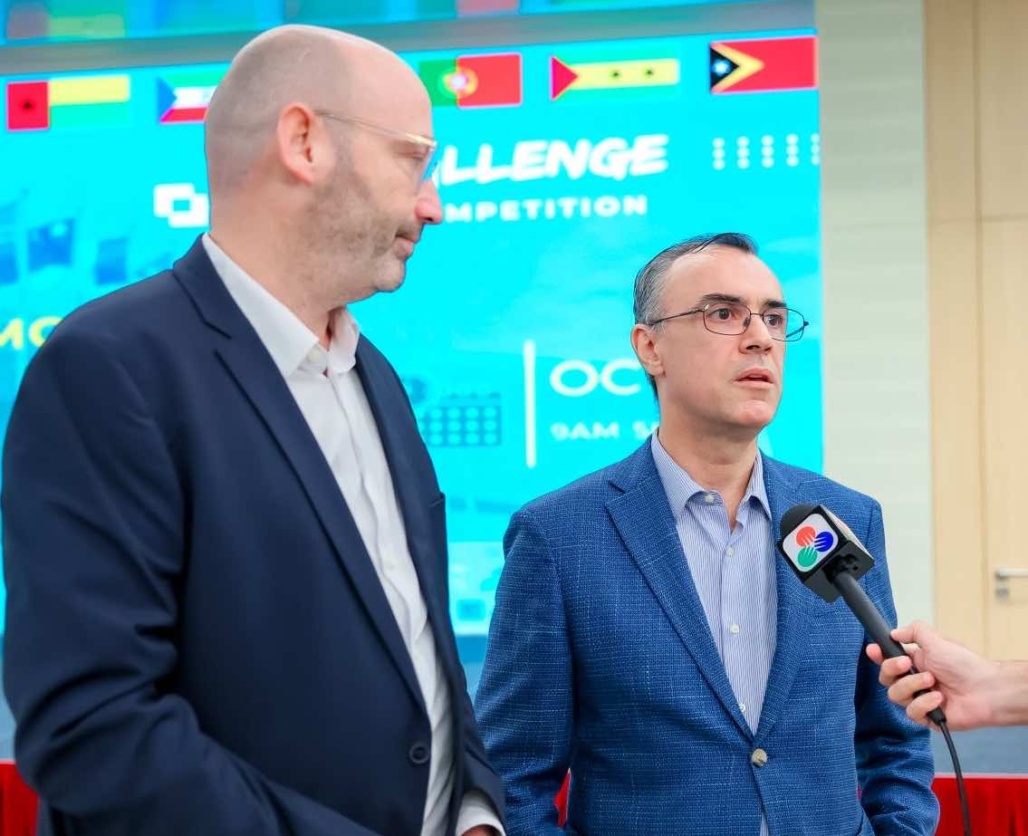 "It is fantastic, in this edition, to see the quality of the projects presented in areas that are very important in terms of sustainability, such as health, biotechnology, and agriculture, including food," José Alves said. Quality attracts potential investors. Marco Rizzolio, co-founder and coordinator of the 929 competition and also of CityU, this edition marked "a big leap" since, for the first time, "venture capitalists" were part of the judging panel to assess the projects. "This is a big leap because, in the end, more than a competition, we want these projects to receive funding to evolve to other levels," stressed Marco Rizzolio.

Among the universities, first place went to the Guangdong University of Science and Technology with a project for aquaculture food oils, followed by the University of Macau with green bonds for investing in sustainable projects and offsetting carbon emissions. The third place was awarded to Guangdong Polytechnic University with a plan to protect digital work from computer hackers.
António Trindade, CEO of CESL Asia and one of the judges in this competition, spoke highly of the projects submitted and highlighted the importance of promoting youth entrepreneurship among Macau, China, and Portuguese-speaking countries.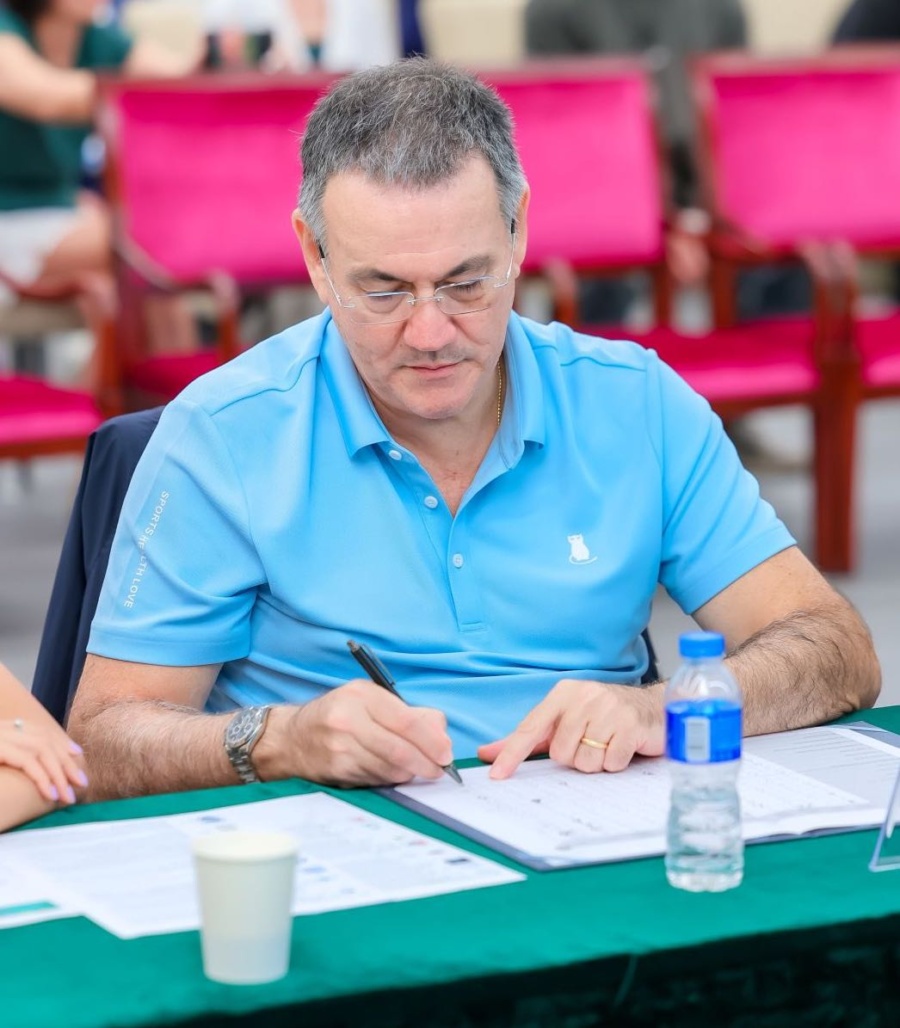 "We could see the growth and development of this initiative over these three years. This competition is truly a way to foster economic diversification, quality of life, and sustainability in Macau," he told MNA.
Trindade, however, noted the hurdles related to market access to the mainland market for startups."There are still many hurdles to access the mainland Chinese market for startups, and the situation is not getting better, as there's a trend to restrict data transfer and sharing around the world and in China," he said, adding that "startups are closely linked these days with data transfer and usage and artificial intelligence."
Locally, the SAR also witnesses a less-than-optimal IT infrastructure that remains expensive and not so sophisticated, posing obstacles for cloud-based activities. Trindade has been involved in recent years in promoting startup events, having been involved in the organisation of the Startup Macau Forum in 2016, connecting entrepreneurs in China, Portugal, and Macau.
The 929 Challenge was jointly organized by the Forum for Economic and Trade Cooperation between China and Portuguese-speaking Countries (Macau) and several universities and institutions in the Chinese Special Administrative Region.
Source: https://www.macaubusiness.com/portuguese-startup-guangdong-university-win-top-honours-in-929-challenge-competition/