The 928 Challenge has officially changed its name, with the annual start-up competition between Portuguese-speaking countries and China to be called the 929 Challenge from today.
The competition was co-founded in 2021 by Macao-based entrepreneur Marco Duarte Rizzolio and City University of Macau's Dean of the Faculty of Business José Alves. It is named after nine cities in the Greater Bay Area, the two Special Administrative Regions and what were then eight Portuguese-speaking countries.
"This [name change] reflects the inclusion of Equatorial Guinea," said Rizzolio.
The Central African country became the 10th member of Forum for Economic and Trade Co-operation between China and Portuguese-speaking Countries (Macao) – and the group's 9th Portuguese-speaking member state – on 10 April 2022.
[See More: Chinese Premier calls for strong links with Portuguese speaking-countries]
In April last year, Rizzolio told Macao News that the competition would only change its name to 929 Challenge this year as everything was already in place for last year's competition, which was launched less than a fortnight after Equatorial Guinea officially became a member of Forum Macao.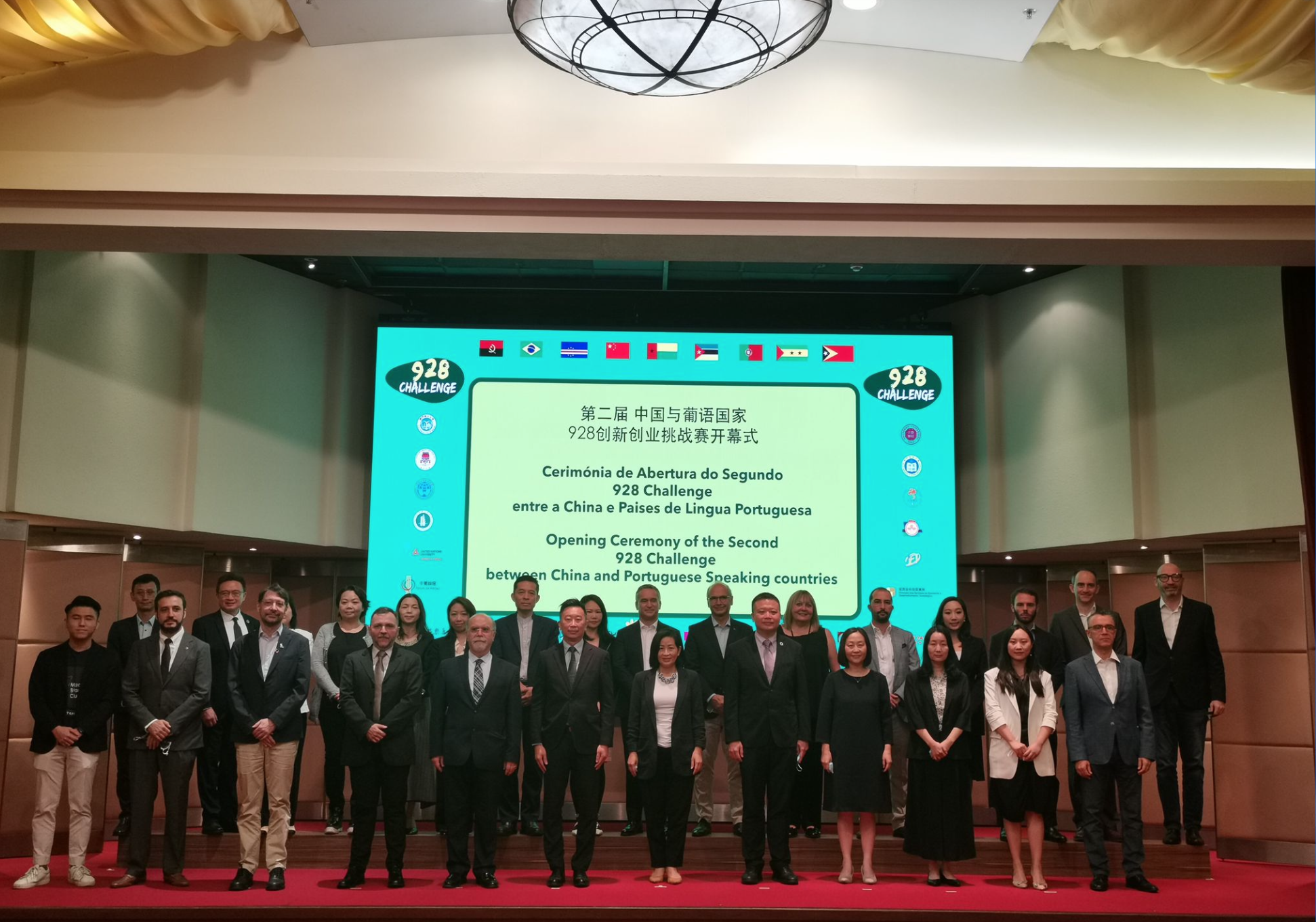 Last year, 1,250 participants from 256 teams joined the competition. In its inaugural year, the event attracted about 840 participants from 154 teams.
"Our objective for this year is mainly to focus on the quality of the projects rather than the quantity and make sure that all [Portuguese-speaking] countries are represented," he told Macao News today.
[See More: Macao's startup competition wins Angola Innovation Summit award]
According to the organizers, the 929 Challenge is a competition for entrepreneurs to access key market opportunities arising from the Macao Platform which aims to foster business cooperation between the Portuguese-speaking countries and China by challenging the participating entrepreneurs to pitch business ideas through sustainability-oriented businesses.
The competition is co-organised by the Permanent Secretariat of Forum Macao, City University of Macau, University of Macau, Macau University of Science and Technology, Macao Institute for Tourism Studies, University of Saint Joseph, Guangdong Polytechnic Normal University and Guangdong University of Foreign Studies.

This year's competition will follow the same format, including a bootcamp stage and networking opportunities with potential investors.
Source: https://macaonews.org/lusofonia/the-928-challenge-is-officially-the-929-challenge-from-today/