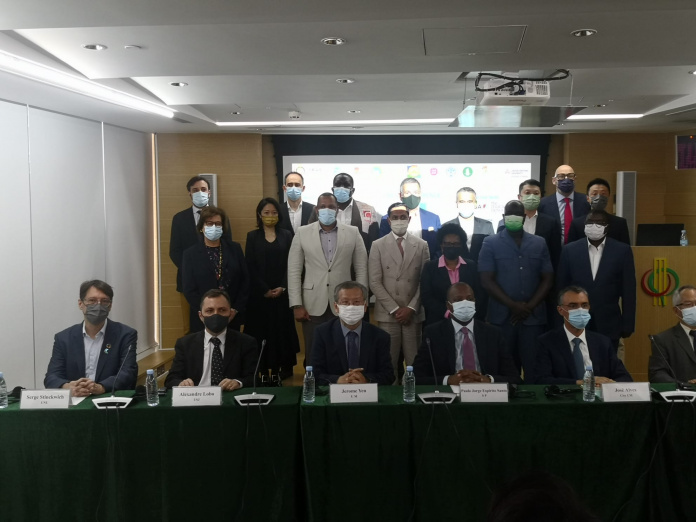 The second edition of the 928 Challenge, a competition for university startups between Portuguese-speaking countries and China, will be extended to companies, it was announced today (Thursday) in Macau.
As of June, registration will open for a 15-day 'online' bootcamp, scheduled for October, during which teams must create sustainability-oriented business plans, said one of the coordinators, José Alves.
The best plans will be presented to the jury and potential investors at the final, scheduled for October 29, during the Macao International Trade and Investment Fair, added the director of the Faculty of Business of the City University of Macau (CityU).
In the first edition of the "928 Challenge", in October 2021, 153 teams signed up with almost 800 university students, of which 89 delivered projects developed.
José Alves said he believed that this year it would be possible, also with the expansion of the competition to companies, to double the number of participants and attract 1,600 students from 100 universities.
The academic underlined that the event "does not depend on the physical presence of startups and students in Macau", but admitted to hoping for an eventual easing of restrictions due to the pandemic that would allow the finalists to come to the Chinese region to present the projects.
The winner of the first edition, a project for the production of probiotic vaccines for aquaculture fish, from the University of Porto, has already obtained funds from the European Union, but the students have not yet been able to come to Macau, regretted José Alves.
The CityU official defended that "there are certainly investors in China who are very interested" not only in the winner, but also in the second place, a team from the Universidade Lusófona da Guiné-Bissau, which intends to install solar panels in the Gabu region, in the east. from the country.
"Due to problems with transfers, we still haven't been able to deliver the prize money", said José Alves.
In addition to making it possible to deepen academic collaborations between higher education institutions in Greater Bahia and in Portuguese-speaking countries (Angola, Brazil, Cape Verde, Guinea-Bissau, Mozambique, Portugal, São Tomé and Príncipe and East Timor), the organization aims to identify 'startup' with the potential to be implemented and supported by investors from Macau, the Greater Bay Area or Portuguese-speaking countries.
The contest is jointly organized by the Forum for Economic and Trade Cooperation between China and Portuguese-speaking Countries (Macau) and several universities in Macau and Greater Bay and the State University of Rio de Janeiro.
The Greater Bay Area is a Beijing project that aims to create a world metropolis from the Chinese special administrative regions of Macau and Hong Kong, and nine cities in Guangdong province (Guangdong, Shenzhen, Zhuhai, Foshan, Huizhou, Dongguan, Zhongshan, Jiangmen and Zhaoqing), with more than 60 million inhabitants.
Source: https://www.macaubusiness.com/928-challenge-university-startup-competition-extended-to-companies/